BRISBANE COMMERCIAL PHOTOGRAPHER
Dave Wicks is a professional Brisbane commercial photographer specialising in, but not limited to, industrial location photography. Dave has not only been a specialist industrial photographer for over 16 years, but is an award winning designer, creative director and commercial illustrator with previously 25 plus years in main stream advertising and communication. Dave's skills in design and creative direction show through loud and clear in the composition and detail in his photography. This eye for detail is often why clients seek him out to produce images for their annual reports, marketing campaigns and stakeholder documents.
To take the best image possible a photographer must first understand the subject matter. Having empathy with the subject matter allows the photographer more latitude to push the person, machine or even the environment to its potential to capture the most creative and dynamic imagery possible. Dave does this with passionate enthusiasm. His understanding of machinery and equipment is on point, his knowledge of construction procedures and site protocol is amazing and his recall of mining processes is uncanny. Prior knowledge and preparation is critical to create the best quality imagery in an often physically difficult and time poor scenario. The real difference with Dave, is he is a dedicated industrial photographer, not just a commercial photographer dabbling in the industrial arena, this makes a massive difference to the outcomes.
You can find out more about Dave's experiences through the "Case Studies" or the "Blog" pages, or of course let the photography portfolio speak for itself.
of course you can also find regular updates of projects on his Instagram Page or through his Facebook page.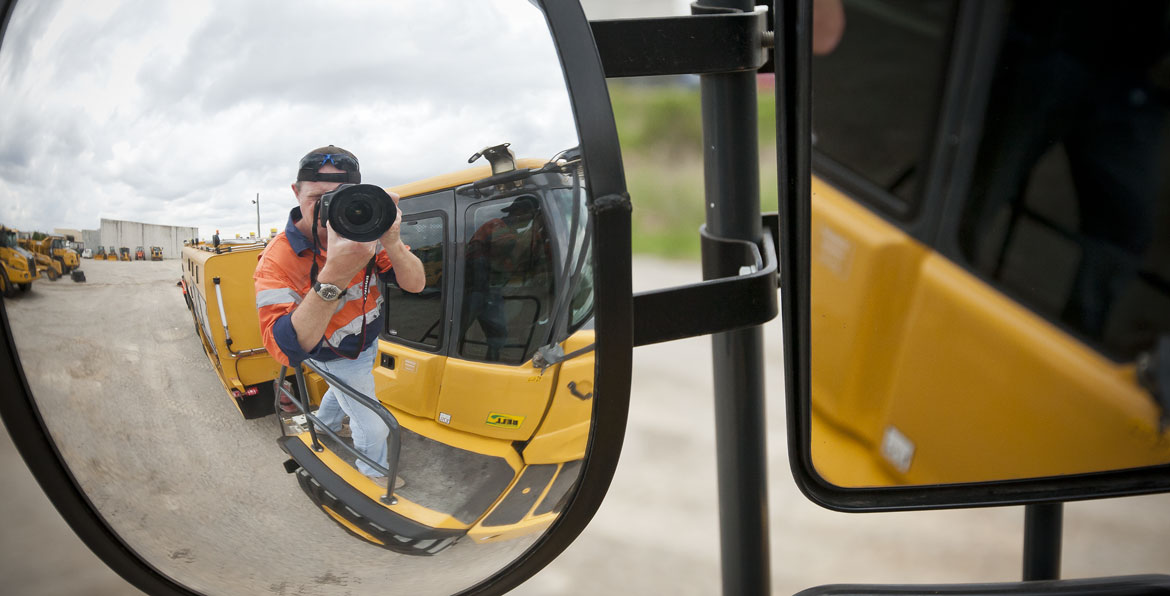 SAFETY AND TRAINING
Safety and experience in industrial locations is without doubt the number one quality a commercial photographer can have when shooting in these often dangerous and shifting environments. Dave is trained in First Aid, has a current construction card and carries a current confined space ticket, MSMPER200, MSMPER202, MSMPER205 and RIIWHS202D.
Dave has a current Australian Criminal Police check, that is updated on a regular basis, he also has experience with SCSR and CABA equipment and an understanding of underground and open cut mine site protocols.
"Dave delivers every time! He has demonstrated true professionalism
at every customer shoot he has undertaken for us.

His photography in the earthmoving and industrial space is next level."
"It's been a pleasure to engage DMW Photography to capture our projects across Queensland since 2006.

Exceptional customer service, delivered on time and always of highest quality."
COMMERCIAL PHOTOGRAPHY CLIENTS